⚽️🌍4️⃣4️⃣ 🇷🇴 FC Rapid 1923 vs. FC Botosani 08.10.2022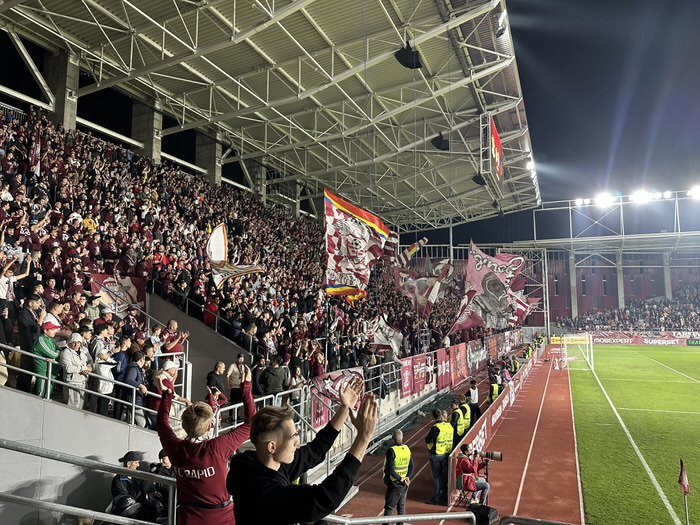 ⚽️ FC Rapid 1923 vs. FC Botosani 1:1
Our road trip almost ended before it started at the car rental counter Sofia airport. They claimed that our reservation was automatically cancelled as we were a bit more than one hour late based on the booked pick-up time. Of course, the guy had still the keys for our booked car on his table. It took half an hour until we could start our 5 hour+ journey to Bucharest. 380km bumpy roads ahead and a lot of landscape. Border crossing with a rental car from Bulgaria to Romania requires a request after booking that the car rental can issue the required documents and green card insurance and of course an additional fee.
Our impression of Bulgaria's countryside is quite run-down, not only the roads but also the small villages and bigger towns along the way. We passed the border in Russe, where both countries are split by the Danube river. To our surprise Romania's streets at least leading to the capital were much better maintained and also the remaining infrastructure looked a bit better.
We stayed in a nice apartment with a view on the city centre and the fountains.
Rapid played a home match with a nice support from the home fans.