🇧🇬 Botev Vratsa vs. Arda 09.10.2022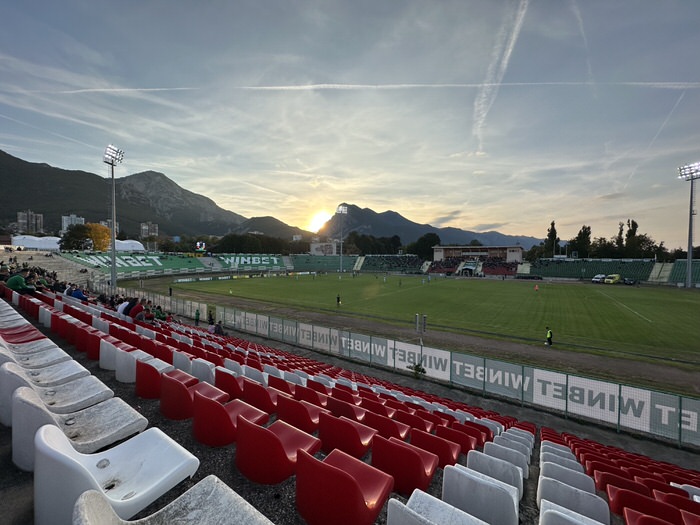 ⚽️ Botev Vratsa vs. Arda 0:0
✈️ 🚘 Bucuresti to Vratsa 350km 4,5h
From Bucharest we went back towards Sofia, but stopped for a night in Vratsa, which is situated at the foot of the Vranchanski Balkan. By the way on the way between Sofia and Bucharest is only one real truck stop with okayish food option, which is in Obnova.
Back to Vratsa: The town has a small nice city centre and a great Ostblock style football ground with a scenic view of the Balkan.
Botev Vratsa attracted some fans and there was even a small ultras section. The away team brought about 15 fans, too.
Next morning, we entered the Balkan mountain area to visit the biggest cave in Romania, Ledenicka. On the way, we saw a lot of horses, donkeys and an abandoned ski lift. A nice landscape for hiking, but almost no touristic infrastructure.