🇪🇸 Atletico Madrid vs. Manchester United 23.02.2022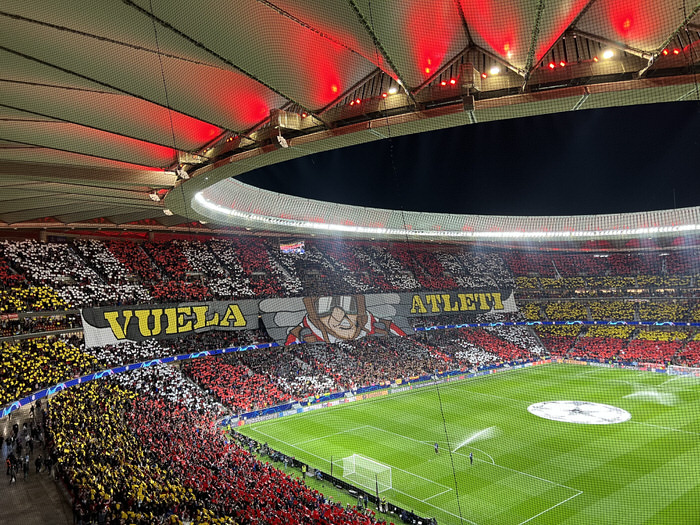 ⚽️ Atletico Madrid vs. Manchester United 1:1
✈️ BER - MAD 2263km from home
After the Euro League final in Gdansk last year, it was my first real Euro away match since the pandemic started (the previous one was in Brugge two years ago).
Away in Spain is always a tough draw, but it's Champions League and by far the best of the day was the Tapas lunch in Madrid. It was another fearful performance and United can be very lucky to have something to play for in the second leg. It's not that Atletico played good, we played again very badly. And it was our youngest player in the squad that saved the Red Army's trip to Madrid.
Rhythm is a dancer, Anthony Elanga! Who invents these songs for each player in England? The 90's tune will hopefully be long around Old Trafford.