🟣⚪️ Eilenburg vs. TeBe 22.08.2021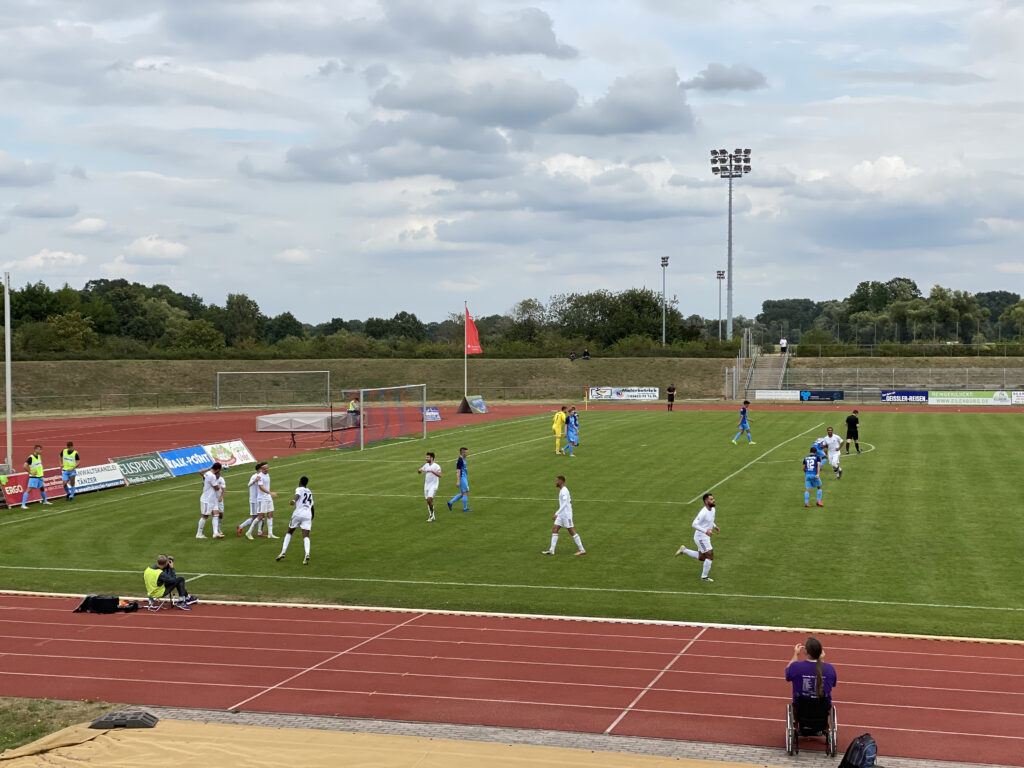 ⚽️ FC Eilenburg vs. Tennis Borussia Berlin 0:2
TeBe is back from quarantine… After three postponed matches, Tennis Borussia played at Eilenburg, a newly promoted club from Northern Saxony. The small town lies between Leipzig and Torgau and is likely to be my nearest away match from home with TeBe this season in the Regionalliga Nordost.
It was a friendly atmosphere by the host at the ground, however I am not sure if this club with it's infrastructure and the poor attendance belongs to the 4th tier in German football.
Anyway, much better than other more hostile clubs from Saxony in this league. And most important, TeBe grabbed three very important points away from home – much needed!