🟣⚪️ Tasmania vs. TeBe 11.03.2022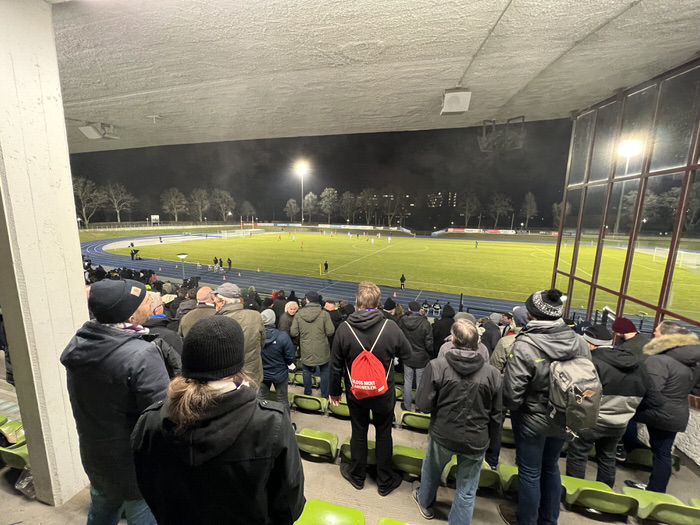 ⚽️ Tasmania Berlin vs. Tennis Borussia Berlin 3:4
🥘 Bratwurst plus many more options
🌍 Lichterfelde, Berin, Germany
It's another TeBe away trip I've marked in my calendar. With Tasmania and Tennis Borussia two former Bundesliga teams met each other this time in the fourth division.
Our train journey to Lichterfelde was a bit at risk as planned development work was ongoing in the south of Berlin most trains were cancelled or redirected via the airport. However, our connections worked like planned, only that we had to change for a bit at the beautiful train station of Jüterbog.
Arrived in Lichterfelde Ost, we walked to the ground and enjoyed the hospitality of Tasmania and the ground staff with no fan segregation in place (also not needed) and plenty of food / drink options. The match itself was also an entertaining one with seven goals and one goal more for the good ones. But good luck to TAS for the remaining games.