1 #my92 Journey: Old Trafford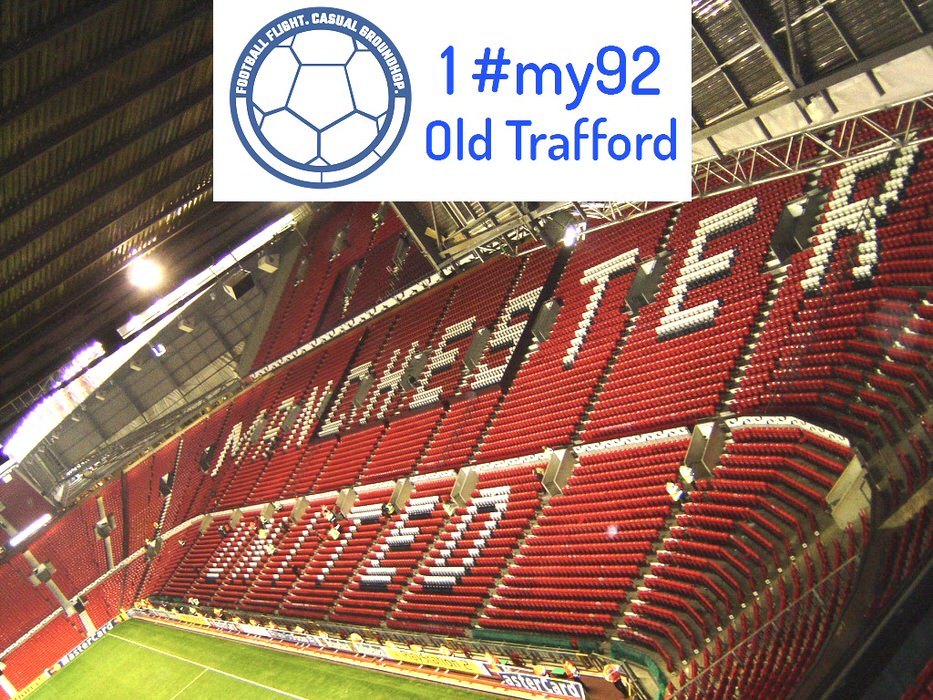 ⚽️ Manchester United vs. OSC Lille 0:0
✈️ 1334 km (yes by train Wittenberg - Berlin - Cologne - Brussel Eurostar to London - Virgin Train to Manchester)
Well, this is where it all started – before that match, I have visited only 14 football matches in my life – I never had any season tickets or a favorite local club in Germany. At the age of 6, I played an AMIGA video game called "Manchester United Europe", where I could only play with the Red Devils and yes of course the '99 final against Bayern boosted my affinity for the club further.
Finally in 2005, my father and I made a dream come true, we planned our first trip to Manchester by train – naturally, since he is a train driver. Each train trip took around 20 hours from my home town Lutherstadt Wittenberg to Manchester, changing five times.
So my first football match and ground in England was Old Trafford (my very first England trip came in 2002, but without football…). 46 matches in this stadium should follow, as well as many away days all over Europe while following Man Utd. I never had to pay more than face value for my tickets at Old Trafford, our first tickets were bought in addition to our memberships online through the club website. Shortly after, I became member of the German United supporters branch – of which I am the Chairman by now.
That goal-less match has not triggered my personal life-time goal to visit all 92 football league grounds in England's first 4 division, but that's where it all started.