⚽️🌍4️⃣7️⃣ 🇨🇷 Cartagines vs. Santos 24.01.2023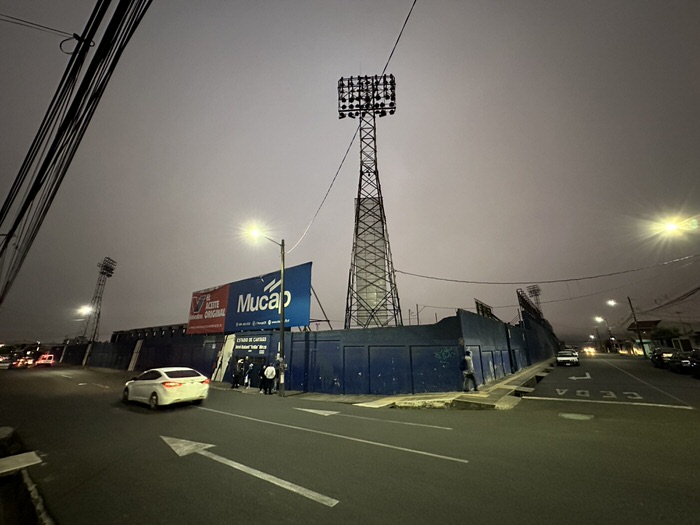 ⚽️ CS Cartagines vs. Santos FC 4:0
🏆 Liga de Fútbol de Primera División
🏟 José Rafael "Fello" Meza Ivankovich Stadium
✈️ MEX - SJO 🚌 Puntarenas - San Jose 🚖 San Jose - Cartago
After three nights we left Mexico City and were flying for another four hours to San Jose, capital of Costa Rica. As I had no driver's license anymore, stolen with the pocket we had to cancel the rental car and still try to follow our plan for the three nights in Costa Rica. Directly from the airport we took an Uber to the biggest pacific town Puntarenas. After the 1,5 hours drive we had still enough time to go for a swim in the ocean before sunset. I can more than recommend to use Uber where it's available in Costa Rica, it may be a grey zone but much better than the expensive official taxis.
Puntarenas is the most accessible seaside town from the SJO airport, if you have no rental car with a short amount of time available in Costa Rica – it's okay, even better if there is no cruise at the pier, but don't expect crystal clear water and a clean beach with a lot of entertainment.
Next day we returned to San Jose by bus, which is also reliable and of course much cheaper. From there we took another Uber to Cartago, the former capital and the town for our first football match in my 47th football country.
Cartago is not much touristic, but a good starting point for some day trips or a short football visit, the home town club CS Cartagines is one of the oldest in the country. Make a visit to the local club pub in front of the ground and remember there is nothing like beer inside Costa Rica football.
Now I visited 50th countries overall, hopefully more to follow.