🇩🇪 SV Reinsdorf vs. SG Blau-Weiss Nudersdorf 24.10.2021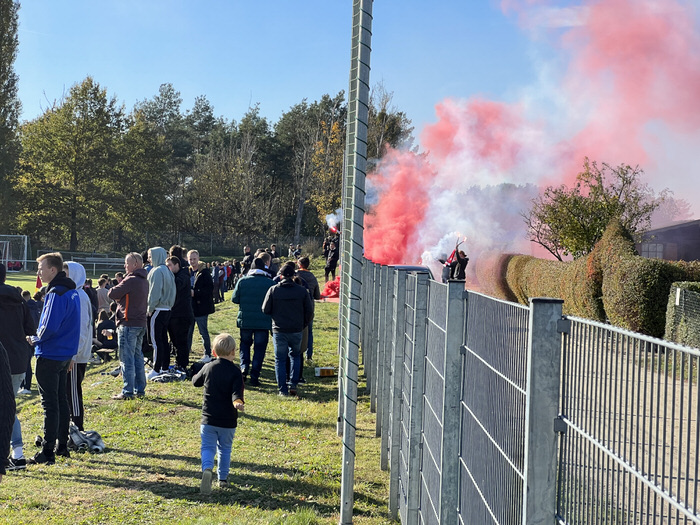 ⚽️ SV Reinsdorf vs. SG Blau-Weiss Nudersdorf 3:2
🏆 Kreisoberliga Wittenberg (9th tier)
🏟 Sportplatz Am Wasserturm
🌍 Wittenberg (Reinsdorf), Germany
Reinsdorf is my home village, its about 500 metres to the ground, I played on the pitch a couple of times but I have not managed to visit a proper game with the actual club SV Reinsdorf. I might have visited it once or twice, but did not actually remember it.
Today, it was the day that I visited a match – the local derby against Nudersdorf (two villages up north of the district Lutherstadt Wittenberg). It's the match of the season for both clubs. And it was a proper one, which attracted about 200 fans.
Five goals, pyro, decent priced beer plus fresh waffles (not expected that kind of food at a ground). Arne and I enjoyed our short visit at Sunday noon.