🟣⚪️ FSV Luckenwalde – Tennis Borussia Berlin 22.10.2021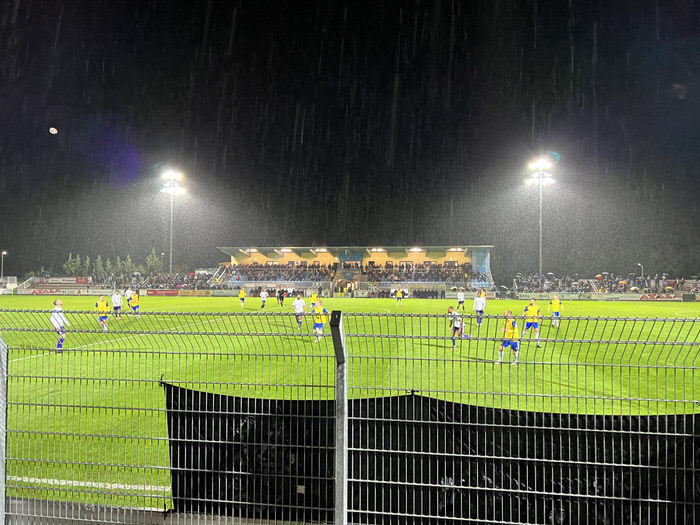 ⚽️ FSV Luckenwalde - Tennis Borussia Berlin 0:1
🏟 Werner-Seelenbinder-Stadion
👥 450 - ca. 100 TeBe Away
🍺 Stiftungsbräu Hell 0,5l 2,50€!
What can be better than watching Regionalliga football on a stormy and rainy Friday evening in autumn? Right, to see a deserved away win with TeBe. The away fans were in full voice despite pouring down rain with no covered roof.
Fair play to Luckenwalde for the fair prices (8€ ticket, 2,50€ for a big draft, 1€ a coffee and 2€ sausage).
This was my shortest football trip in the Regionalliga, so I hope that the two will meet again next season.