2 #MY92 JOURNEY: GOODISON PARK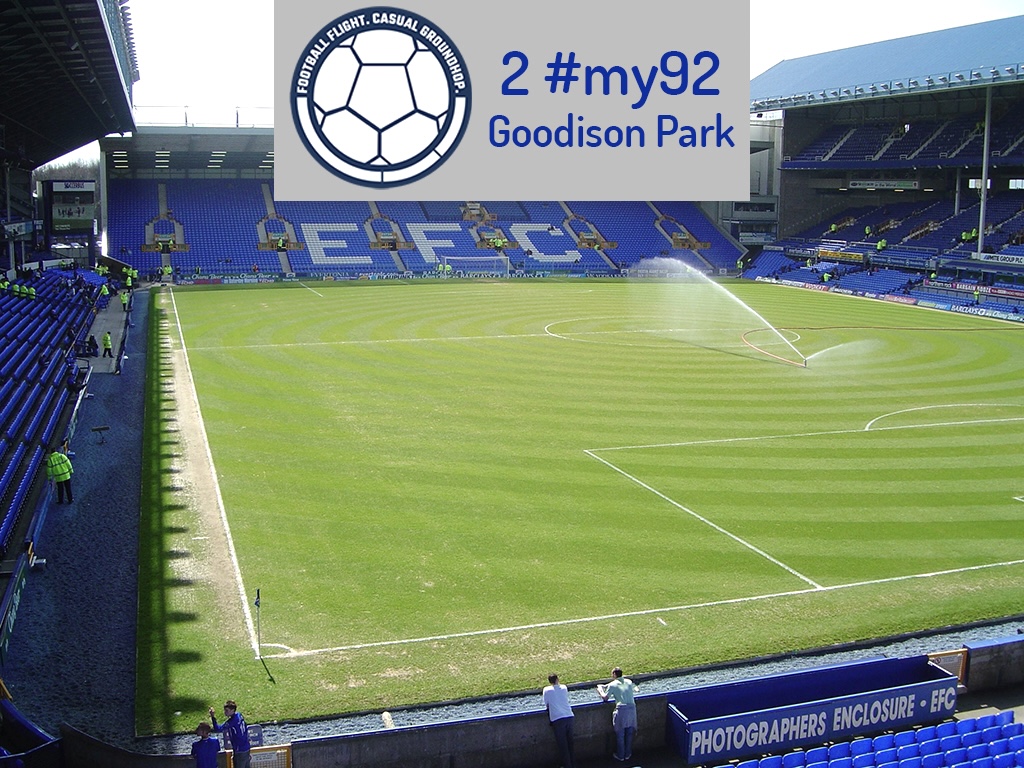 ⚽️ Everton vs. Tottenham Hotspur 0:1
✈️ 1407 km (plane to Manchester, train to Liverpool)
After my first Inseltrip, it was clear that a second will follow – at the age of 17 I boarded a plane to Manchester with my very good friend Uwe for the first time ever because of football. Six months later after my first visit to Manchester. Over Easter we watched of course Manchester United at Old Trafford – that was the main reason for the trip and I have seen another goal-less match against relegated Sunderland… However, I had the intention to see another match on the weekend, given the fact that I have rarely seen football until then, it was a game changer for years to come.
So, our choice for Easter Sunday fell on Everton's home match vs. Tottenham. It was easy to get tickets via the general club sale and what should I say. Goodison Park, built in 1892, so 18 years older than Old Trafford – for me two of the best grounds in the 92, even though I have not seen them all, but probably the majority will agree. Of course, Goodison Park looked even more traditional with the wooden stands (we had our seats in the Upper Gwladys stand) and situated in the middle of a residential area. What a proper ground that is – hopefully it will still exist when my kids are at that age.
And finally, I have seen my first goal in England – Robbie Keane scored a first half penalty.
Besides from football, we were legally (UK) not allowed to drink beer during the trip, had our first experience with drinking in the public (Piccadilly Gardens) and stayed for the first time in a hostel (Hatters, Northern Quarter) shared mixed room. So, there is nothing more to ask for when you are young.