🏴󠁧󠁢󠁥󠁮󠁧󠁿 Huddersfield Town vs. Blackburn Rovers 28.09.2021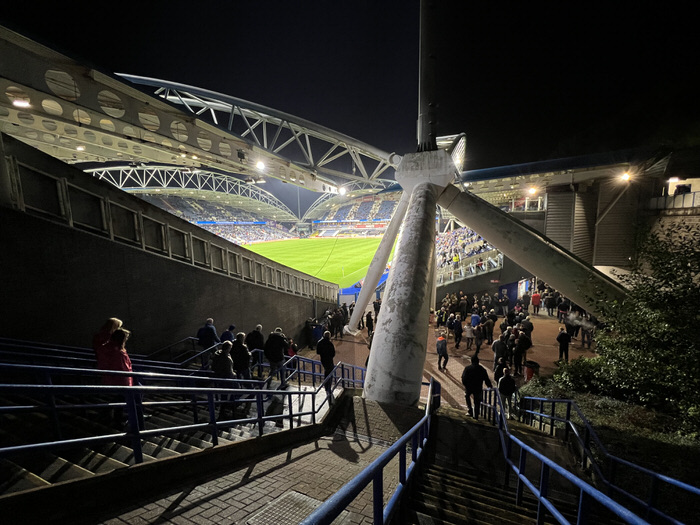 ⚽️ Huddersfield Town vs. Blackburn Rovers 3:2
🍺 Magic Rock Town Pilsner, Saucery, High Wire 2,50£ per half pint - great local beer selection
✈️ 45km (1377km from home)
After my last trip in March 2020, I finally returned to England. The uncertainties to entry the UK like negative Covid test, vaccination and passenger locator form did not hold me back to make to trip to see some football again.
I had to fly into London as there were no midweek flights from Berlin to Manchester. So I took a train from Gatwick airport to London, tube to Euston and then the train towards Manchester Piccadilly, where I checked into the Hampton by Hilton – which is another new built hotel just within the Northern quarter behind the Angel pub.
Being it a Tuesday, there were plenty of matches to choose from, normally I would have gone to another FC United of Manchester match. But I am still on my mission to complete the 92 grounds whenever that may be. So I decided to go to Huddersfield.