🇮🇹 Ukraine vs. England 03.07.2021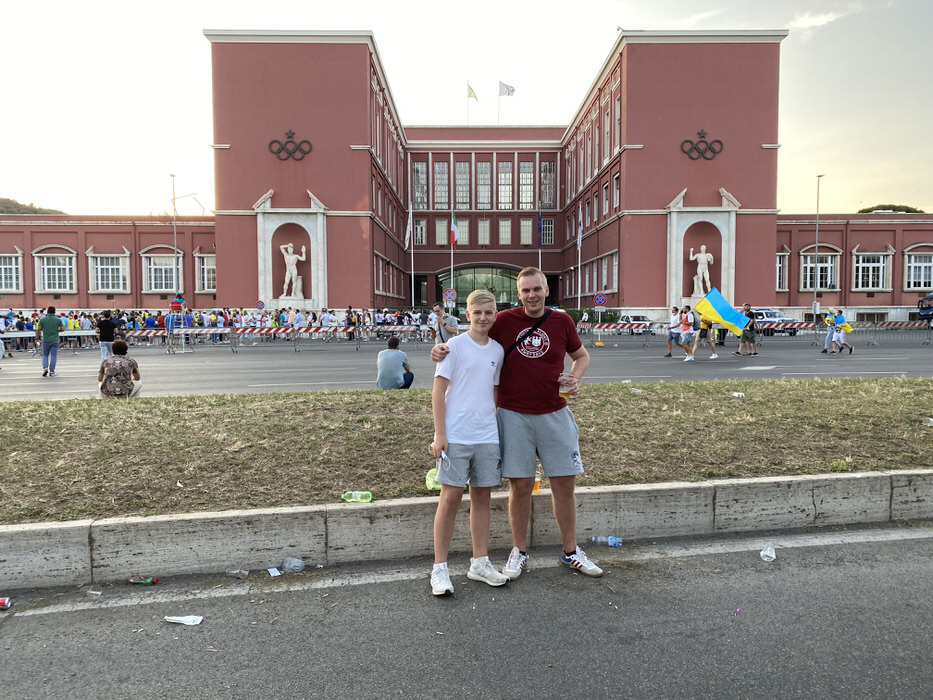 ⚽️ Ukraine vs. England 0-4
🏆 UEFA EURO 2020 Quarterfinal
🏟 Olimpico Roma (max. 72.698)
👥 11.880 (Corona sold out)
🎟 145 € cat. 2 face value
Tomorrow is the night, when 55 years of hurt and waiting for silverware could be over, but maybe not.
After defeating Germany, England needed to travel to Rome, which was the only away game during the EUROs. English residents were not allowed to travel due to the restrictions. At the same time, it was the only possible match for me to watch an England game at the tournament.
I went to Rome with my little brother – his first away trip for football. We had a great day out and met some nice English lads from all over the place.
Moreover, we have seen the most England goals in this campaign against harmless Ukraine. And the atmosphere created by the non English based support was superb.
In the end, the semi final was won against a hard fighting but not too dangerous Danish side. And England went all the way to their first final since 1966. No matter what the outcome will be tomorrow, it was already a summer to remember for the Three Lions!
Come on England, make history, beat Italy and lift the cup!